Member of ADPA
Established in 1984, we have been providing quality dentures to the dental profession and direct to the public. We provide all types of dentures made on-site in a purpose built dental laboratory. We have a vast experience in all areas.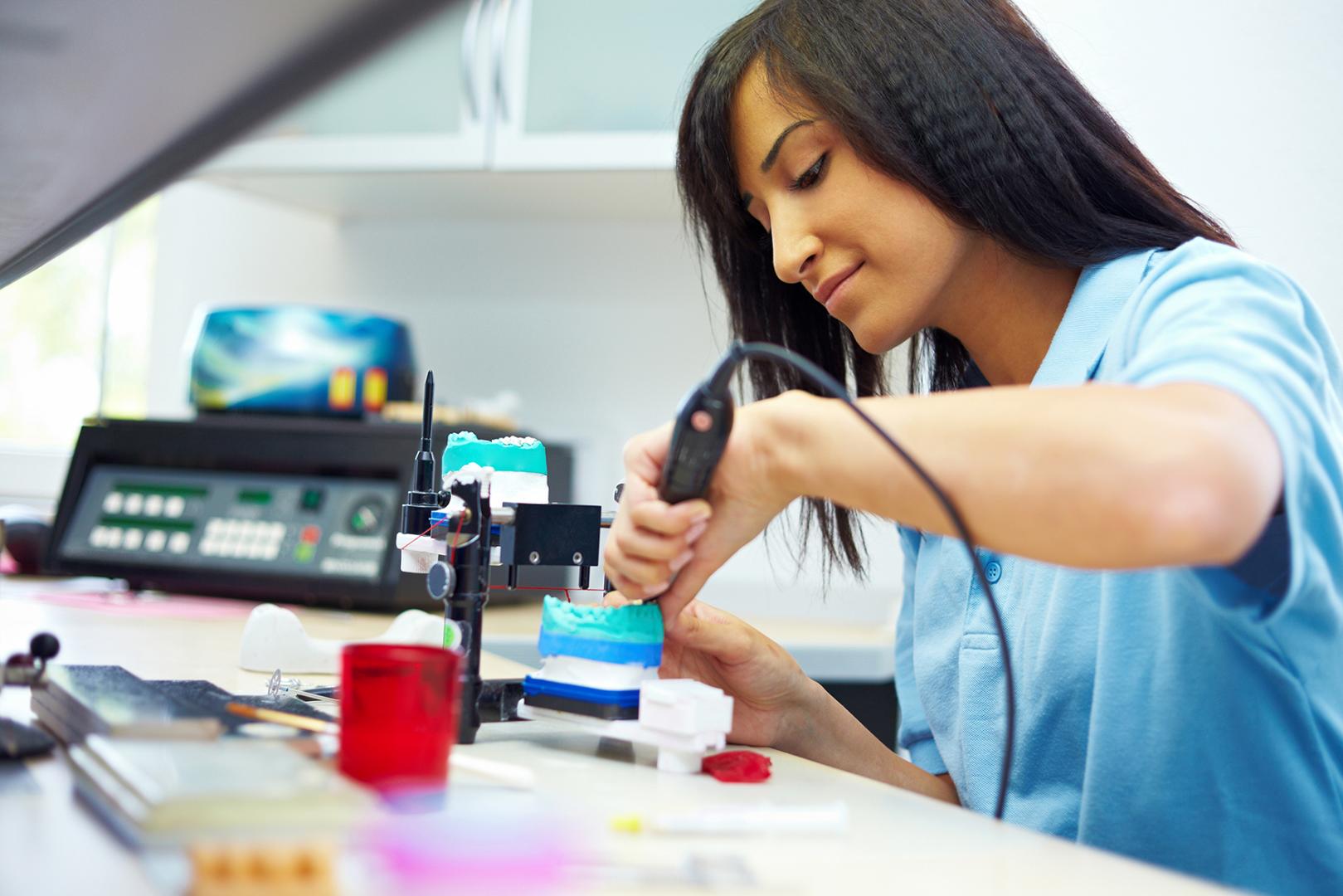 Grant Foxwell
Principal Dental Prosthetist and Technician
Grant began his training in 1979, working in a small specialised laboratory in Collins St primarily for prosthodontists, providing the highest quality work. Following graduating in 1982 from RMIT, he opened his own commercial laboratory in Bentleigh in 1984. From then on, he has established a practice providing the best quality denture work for patients and many dental practices around Melbourne and interstate.
Grant graduated as a dental prosthetist from the Royal Melbourne Dental Hospital.
In 2000, Grant obtained the implant retained denture qualification from RMIT.
Over the course of Grant's career, he has successfully seen and provided dentures to many thousands of patients.
Paul Hayward
Dental Prosthetist and Technician
For more than 28 years, Paul has worked as a dental technician. Initially working in a crown and bridge laboratory, Paul joined the Grant Foxwell Dental Laboratory in 2000. Working with Grant diligently to provide the best quality dentures to the public. He completed his dental prosthetist course at RMIT in 2006. Paul is a dedicated and hardworking member of the team who is highly proficient and skilled in all areas of dental technology
Carol Foxwell
Dental Receptionist and Administration.
Carol has been a dental receptionist for more than 10 years, providing caring support to all patients.